Wander around, do some Christmas shopping and enjoy the experience. Andorra la Vella's shopping areas will be filled with entertainment, with all the music and magic of the Christmas Village.
---
Light and sound show (digital light tunnel)
A world-famous show with a 40-metre smart LED tunnel and musical accompaniment. Two audiovisual shows every day, at 6 p.m. and 7:30 p.m. (the opening show will take place on Saturday 1 December, at 6 p.m.).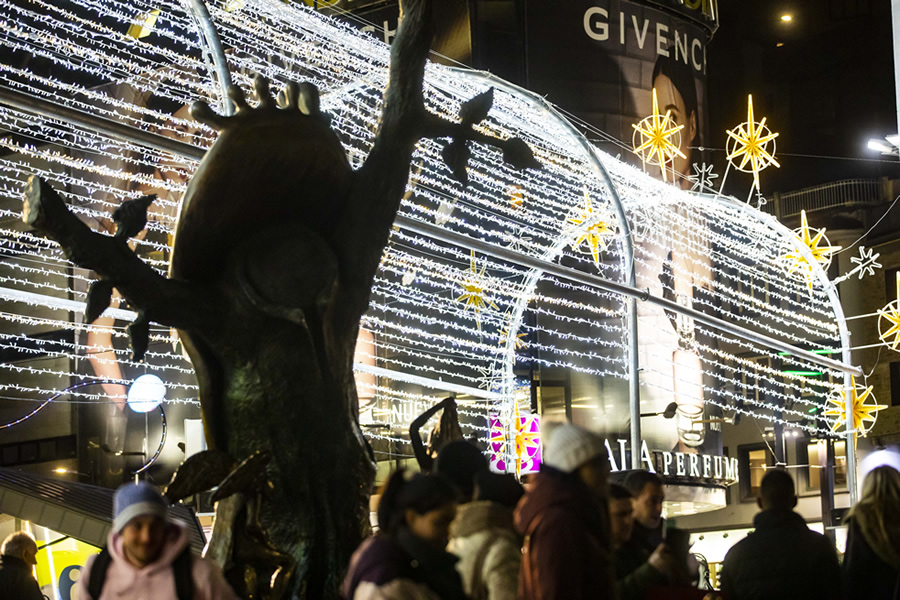 6–9 December – Reindeer and camels come to visit
Six friendly reindeer and two majestic camels will be visiting Andorra la Vella (Av. Meritxell and Av. Riberaygua), accompanied by a troop of Menairons (Andorran Christmas elves).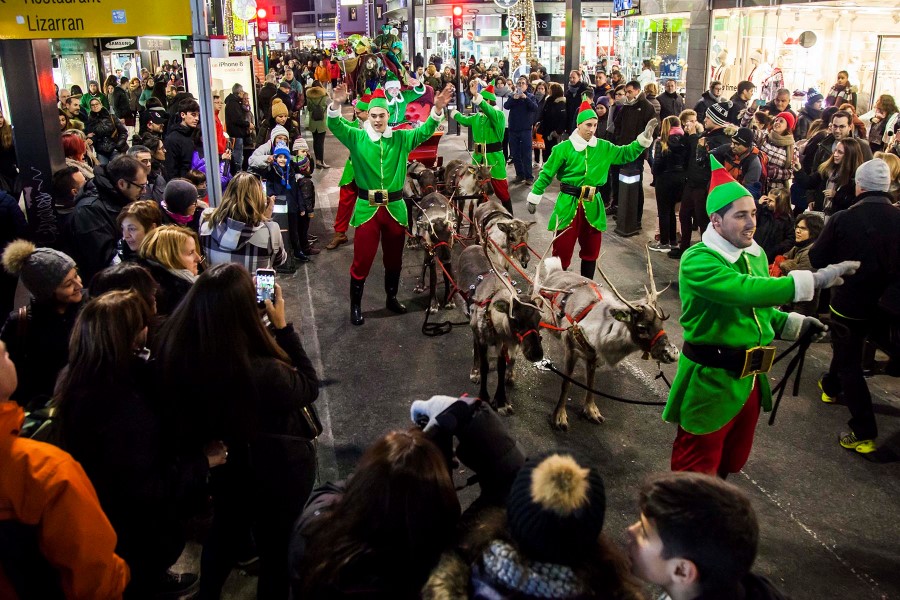 ---
The Dragon Metamorphosis 8 December – Aérosculpture theatre company:
Abyss and Stella are two dragons that are lighter than air. Equipped with electric motors, they will display some impressive acrobatic moves. (Moving show along Avinguda Meritxell from 6:30 p.m.)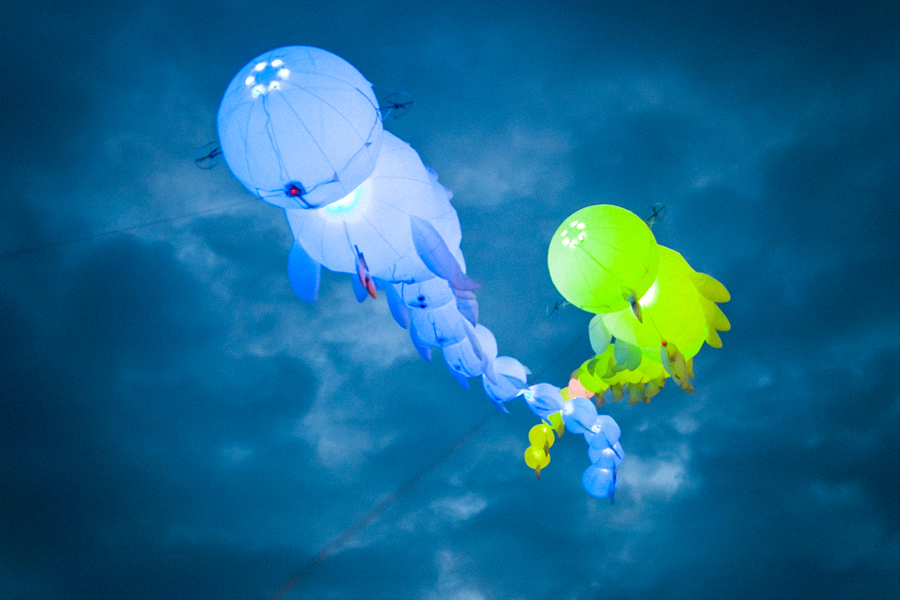 De Peluche 15 December – Efímer theatre company:
Imagine your favourite teddy suddenly multiplied in size and came to life. BU the six-metre-tall monkey is a puppet that will interact with spectators in his own innocent, friendly way. (Moving show along Avinguda Meritxell from 6:30 p.m.)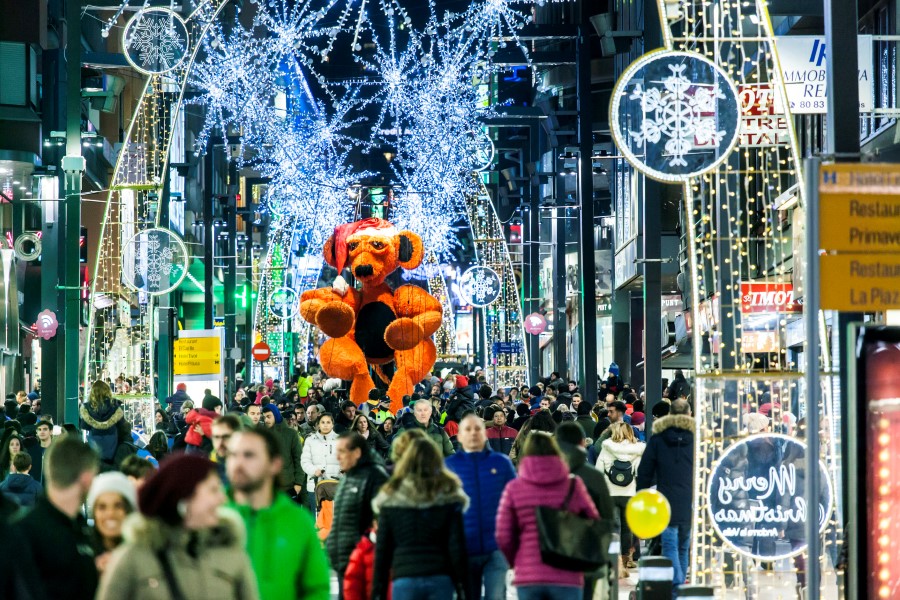 ---
Aquavelos 22 December – Planète Vapeur theatre company:
The creators of the floats and figures for Nice Carnival are back in Andorra la Vella to delight us with their giant illuminated figures. (Moving show along Avinguda Meritxell from 6:30 p.m.)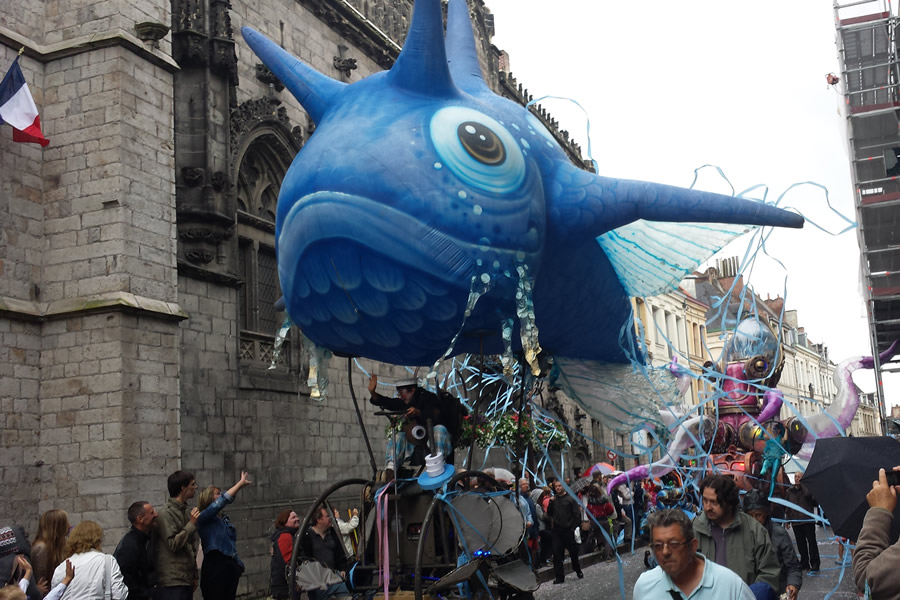 24 December – Visit from Father Christmas
At 6 p.m., Father Christmas will arrive at Plaça del Poble to say hello to all the children, after parading along the streets of Andorra la Vella.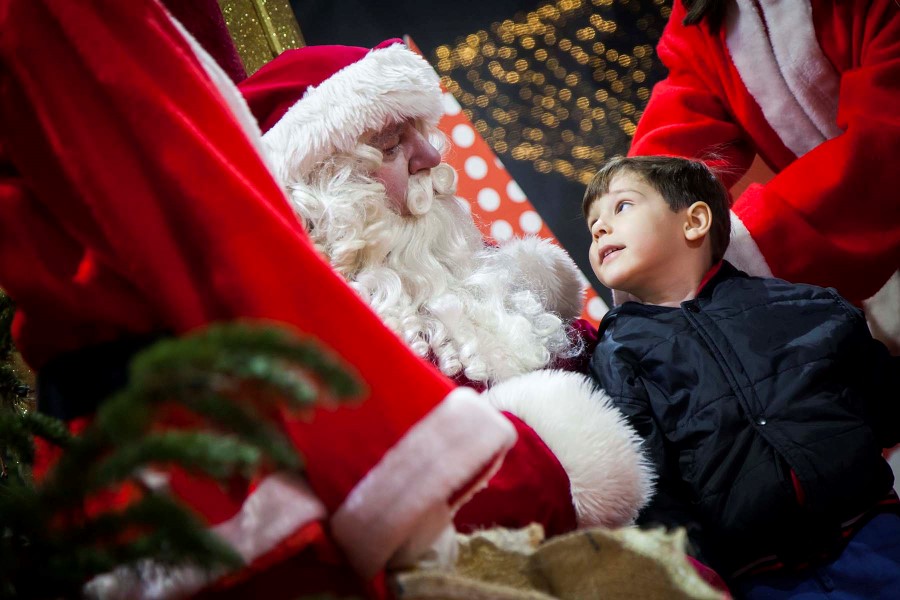 ---
Fiers à cheval 29 December – Les Quidams theatre company:
Five three-metre-tall inflatable horses will captivate us with their music and choreography. (Moving show along Avinguda Meritxell, finishing in front of Andorra la Vella City Council. Starts at 6:30 p.m.)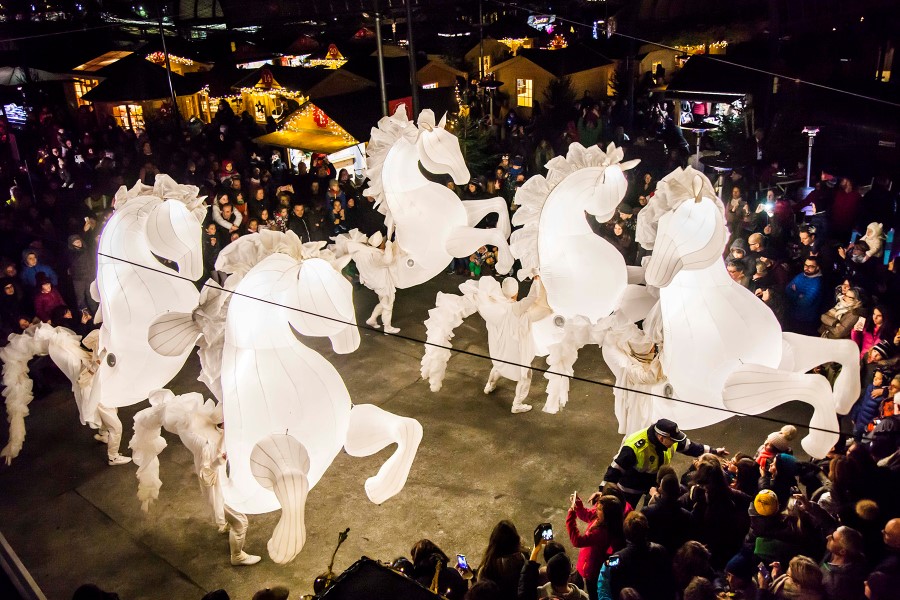 Andorran carol concert
Every Friday, Saturday and Sunday at the Christmas Market.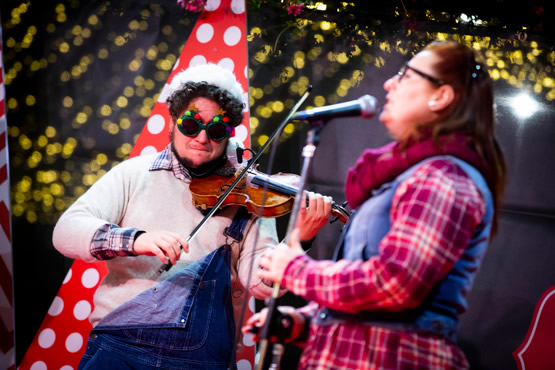 ---
Workshops and games for little ones
Every day at the Christmas Market.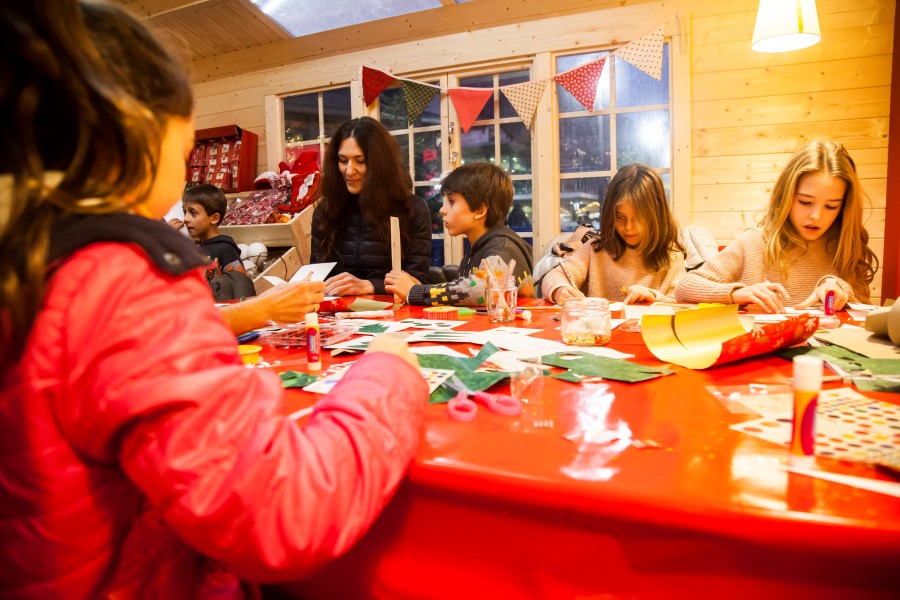 Live music
Every Friday in the Chillin' Magic area of the Christmas Market.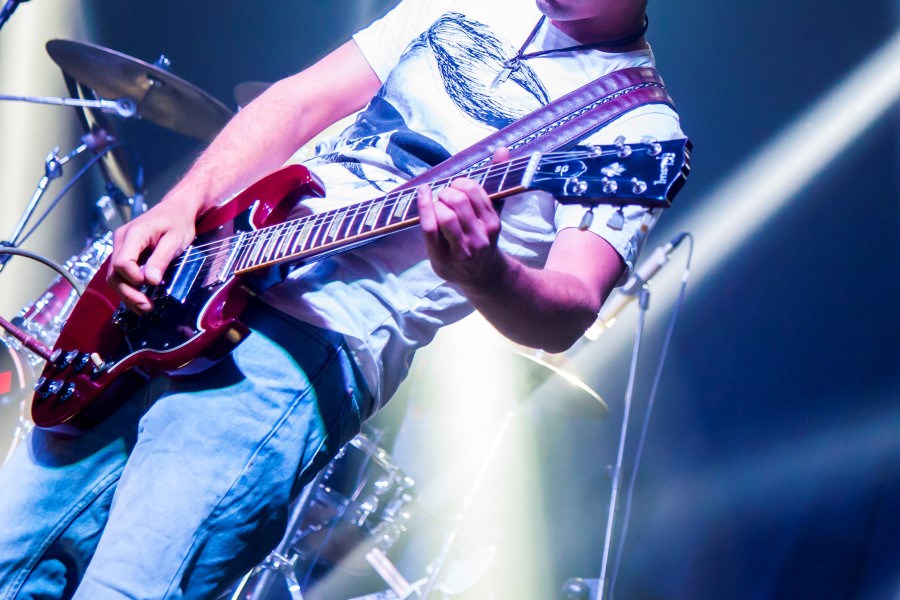 ---
Culinary events
Every Saturday at the Christmas Market.